GENERAL EDUCATIONAL EVALUATION (document-by-document):
Since the year 1995, Foreigndegrees has been doing a commendable job of providing green card visas to students and business peoples and provides necessary assistance to them after completing their education from any foreign country.
We help them in translating and converting their educational documents to the U.S educational equivalency. The green card visas provided to students help them in pursuing a career of their choice in different reputed universities of USA.
This type of evaluation report lists and describes each diploma, degree and certificate, periods of education/training by accredited academic institutions and gives the U.S. equivalency for each credential.
This report is suggested for:
Immigration
Employment
Freshman and Graduate Admission
Military Enlistment
This report includes the following:
General Educational Evaluation (document-by-document), which includes evaluation of ALL academic qualifications regardless of the amount or intricacy
One official report sent directly to the selected institution
Required Documentation:
Completed and signed application form.
Originals or clear, legible notarized copies of all original academic documentation - diplomas, graduation certificates, degree certificates and/or transcript issued in the ORIGINAL LANGUAGE (indicating graduation date and major or that the study program has been completed) accompanied by certified English translations. If you need a certified/notarized English translation, CLICK HERE FOR A FREE ESTIMATE.
Please pay via PayPal OR
Make MONEY ORDER of appropriate fee payable to World Academic Research Center, Inc. or WARC."
* Please note that only MONEY ORDER or PAYPAL PAYMENTS are accepted. We no longer accept PERSONAL CHECKS*
Please mail the completed and signed application form, all documents to be evaluated and translated and MONEY ORDER (if applicable) to our processing center:
World Academic Research Center, Inc.
20283 State Road 7, Suite 300
Boca Raton, FL 33498
Processing Time and Fees
Standard Service (5-day) - $80
48-hour Service (2-day) - $120
24-hour service - $150
Same day service - $200
ADDITIONAL SERVICES
SCANNED (Electronic) Copy of Evaluation Report - $10
Extra Copy of Evaluation Report - $30 per copy
Extra Copy of Translation - $30 per copy
Grade Point Average (G.P.A.) Equivalent - $40
Upper/Lower Division Course Identification - $40
FEDEX and UPS delivery in the USA - $40
FEDEX and UPS International delivery - $70
Please pay via PayPal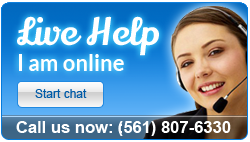 Other Links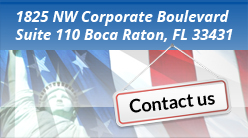 ---