PROFESSIONAL WORK EXPERIENCE EVALUATION REPORT:
(please note that this type of evaluation report is used only for immigration and employment certification purpose, this report cannot be used for educational or licensure purposes)
The professional work experience report features a combination of an applicant's education (if applicable) and professional experience using the "three-for-one" rule implemented by the U.S. Citizenship and Immigration Service (USCIS). According to this regulation, three years of significant and broad professional work experience may be substituted for one year of academic achievement in order to obtain a U.S. degree equivalency.
Our company has a staff of university professors who hold a PhD with the "authority to grant college-level credit for training and work experience.
All Applications for the professional work experience evaluation report must be submitted either through an attorney or through a company representative or through an employer. Click here for application Form.
This report is suggested for:
Immigration
Employment/Labor Certification
This report includes the following:
It includes general evaluation report (document-by-document)
Professional work experience evaluation
One official report faxed and mailed directly to your attorney or employer
Required Documentation:
Completed and signed application Form.
Letters on company letterhead from previous employers indicating job description, job title, period of employment (months and years)
Originals or clear, legible notarized copies of all original academic documentation - diplomas, graduation certificates, degree certificates and/or transcript issued in the ORIGINAL LANGUAGE (indicating graduation date and major or that the study program has been completed) accompanied by certified English translations. If you need a certified/notarized English translation, CLICK HERE FOR A FREE ESTIMATE.
Curriculum vitae with detailed job duties, job title, period of employment (start and end dates, i.e. May of 1999 to June of 2001). If you need resume writing services.
Please pay via PayPal OR
Make MONEY ORDER of appropriate fee payable to World Academic Research Center, Inc. or WARC."
* Please note that only MONEY ORDER or PAYPAL PAYMENTS are accepted. We no longer accept PERSONAL CHECKS*

Please mail the completed and signed application form, all documents to be evaluated and translated and MONEY ORDER (if applicable) to our processing center:
World Academic Research Center, Inc.
1825 NW Corporate Boulevard, Suite 110
Boca Raton, FL 33431
Processing Time and Fees
Standard Service (10-day) - $250
5-business day service (5-day) - $280
48-hour Service (2-day) - $320
24-hour service - $400
Same day service - $500
ADDITIONAL SERVICES
SCANNED (Electronic) Copy of Evaluation Report - $10 per SCANNED copy
Extra Copy of Evaluation Report - $40 per copy
Extra Copy of Translation - $40 per copy
Grade Point Average (G.P.A.) Equivalent - $40
Upper/Lower Division Course Identification - $40
FEDEX and UPS delivery in the USA - $40
FEDEX and UPS International delivery - $70
Please pay via PayPal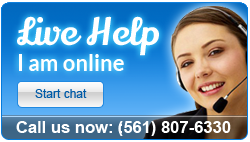 Other Links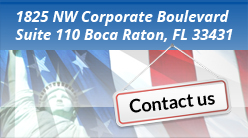 ---